13.06.
OPEN CALL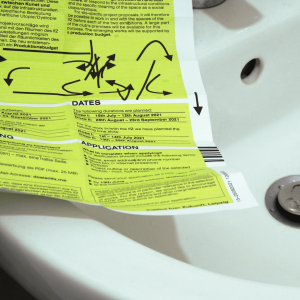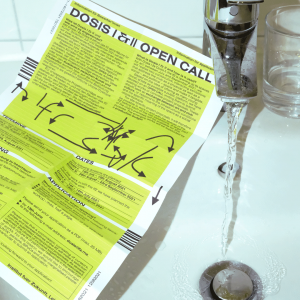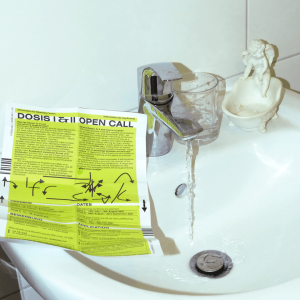 +++OPEN CALL+++
english version below
Liebe Alle,
mit Dosis I & Dosis II öffnet das IFZ seine Räume für Kunst: Zwischen Juli und September 2021 werden wir zwei aufeinanderfolgende, miteinander agierende Ausstellungen realisieren, die den Club als physischen als auch sozialen (und politischen) Raum adressieren bzw. erfahrbar machen. Basierend auf der Idee, möglichst vielen jungen (lokalen) Künstler*innen eine öffentliche Plattform zu bieten, haben wir uns für einen "open call" entschieden, der dazu einlädt, bestehende Arbeiten bzw. konkrete Projektvorschläge einzureichen. Diese sollten den Austausch zwischen Kunst und Clubkultur suchen, beziehungsweise auf die infrastrukturellen Gegebenheiten und die spezifische Bedeutung des Raums als gesellschaftliche Utopie/Dystopie reagieren. Für ortsspezifische Projektvorschläge wird deshalb ein Arbeiten im und mit den Räumen des IFZ jeweils vor den beiden Ausstellungen möglich sein. Hierfür wird ein Großteil der Räumlichkeiten des Clubs zur Verfügung stehen. Die neu entstehenden Arbeiten werden durch ein Produktionsbudget unterstützt. 
@ Termine
Geplant sind folgende Laufzeiten:
Dosis I: 15. Juli – 12. August 2021
Dosis II: 26. August – 23. September 2021
Für das Arbeiten im/mit dem IFZ haben wir folgende time slots vorgesehen:
01. – 14. Juli 2021
13. – 25. August 2021
@ Bewerbung
Eure Bewerbung sollte folgende Punkte beinhalten:
– Name, E-Mail-Adresse und Telefonnummer
– Kurzbio, (+ Internetpräsenz)
– Portfolio
– Projektskizze bzw. Beschreibung der ausgewählte(n) Arbeit(en) – max. eine halbe Seite
Bitte sendet eure Bewerbung als PDF (max. 25 MB) bis 13. Juni an folgende E-Mail-Adresse: dosis@ifz.me.
Anmerken möchten wir, dass eine Kommission aus Kurator*innen, Künstler*innen und Vertreter*innen des IFZ eine Auswahl unter den eingereichten Arbeiten/Projektvorschlägen trifft. Wie bereits skizziert, ist bei der Auswahl der Arbeiten die mit der Clubkultur verbundene Utopie eines inkludierenden Miteinanders von besonderer Relevanz. Aus diesem Grund möchten wir insbesondere FLINTA*-Personen, BiPoCs und andere marginalisierte Menschen dazu ermutigen, eine Bewerbung einzureichen.Wir freuen uns auf eure Bewerbung!
Herzliche Grüße,
Eure Dosis
#gesternwardieantwort(lol)
___________________________________________________________
Dear All,
With Dosis I & Dosis II, the IFZ is opening up its spaces for art: between July and September 2021, we will realise two consecutive, interacting exhibitions that address the club as a physical as well as a social (and political) space and make it tangible. Based on the idea of offering as many young (local) artists as possible a public platform, we have decided on an "open call", inviting them to submit existing works or concrete project proposals. These should seek an exchange between art and club culture, or respond to the infrastructural conditions and the specific meaning of the space as a social utopia/dystopia. For site-specific project proposals, it will therefore be possible to work in and with the spaces of the IFZ before each of the two exhibitions. A large part of the club's premises will be available for this purpose. The emerging works will be supported by a production budget.
@ Dates
The following durations are planned:
Dose I: 15 July – 12 August 2021
Dose II: 26 August – 23 September 2021
For the work in/with the IFZ we have planned the following time slots:
01 – 14 July 2021
13 – 25 August 2021
@ Application
Your application should include the following items:
– Name, email address and phone number
– Short bio, (+ internet presence)
– portfolio
– Project outline or description of the selected work(s) – max. half a page.
Please send your application as a PDF (max. 25 MB) by 13 June to the following e-mail address: dosis@ifz.me.
Please note that a commission consisting of curators, artists and representatives of the IFZ will make a selection from the submitted works/project proposals. As already outlined, the utopia of inclusive togetherness associated with club culture is of particular relevance in the selection of works. For this reason, we would like to encourage FLINTA* persons, BiPoCs and other marginalised people in particular to submit an application.
We are looking forward to your application!
Best regards,
Your Dosis
#yesterdaywastheanswer(lol)